Eaglescience is passionate about software development, especially custom B2B IT-solutions. Before agile development starts, we start with an intensive preparatory phase. In a series of brainstorm sessions we efficiently work towards fully understanding the needs for the new software, create a shared future vision and detailed strategic roadmap for development. Supported by visuals so we literally have the same view on the project.
We use creative sessions to fully understand the users and stakeholders of the software; who are they? What are their needs? And what problem are we going to solve for them. What are possible challenges and risks. The sessions are always customised to the clients specific question and are supported by different methodologies such as personas, customer journeys and storyboards.

Together, we'll translate these ideas to a future vision. What kind of experience do we want users to have with the software? What processes can be automated? How can we keep users hooked for a long time? The future vision is supported by visuals such as wireframes or prototypes (click-model). This makes the vision tangible and the entire team -literally- has the same view on the new product.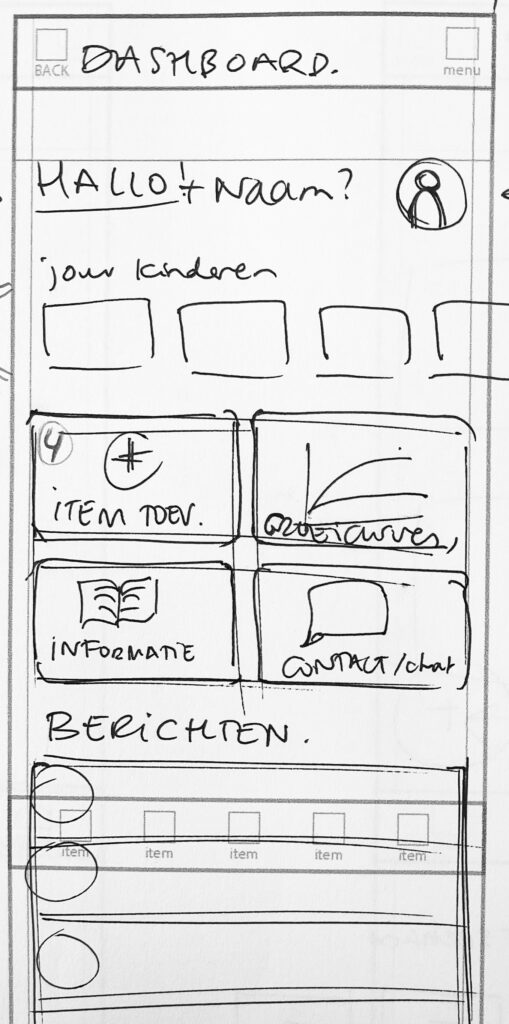 One of the key outcomes of these sessions is the creation of a detailed roadmap that encompasses all aspects of product development, including costings. This roadmap becomes an invaluable resource for clients in shaping their business strategy or seeking funding. It provides a comprehensive overview of the project's timeline, budget, and key deliverables, facilitating effective decision-making and resource allocation.